Creating and designing ceramic pieces is deeply connected to the actual handcrafting process. Ideas for new objects are rarely born on paper, but rather flourish from the alluvium of the everyday workflow. When a design is ripe enough that it's manufacturing becomes a mantra of movements, free thoughts are born and quickly continue as material and technology experiments. Continuous physical connection with the material is crucial so each object becomes the celebration of handcraft and organic design."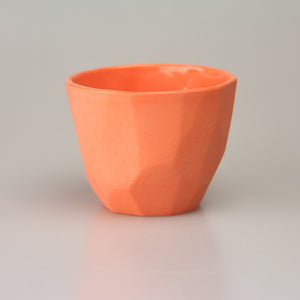 Polli cappuccino cup
Sale price Price €23,00 Regular price Unit price / per
Tax included.